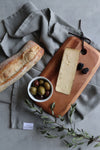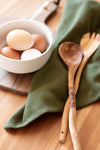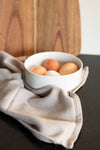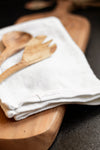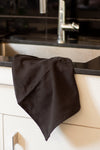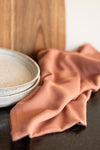 Tea Towel
Sale price
$4.00
Regular price
Shipping calculated at checkout.
While supplies last. Orders cannot be combined. Items will not be held in shopping cart. No price adjustments. Cannot be combined with any other discounts. Since our order volume will be significantly higher than usual, we are anticipating a delay in shipping times and appreciate your patience. ALL SALES FINAL.

The Turkish towels you have come to love are now available as your new kitchen staple. Perfect for drying dishes, surfaces and hands, these Tea Towels are designed with minimalist decor in mind. Featuring 7 neutral hues and a subtly textured weave, they add the right touch of charm to any style of kitchen. Even better, they make a great gift for any host or hostess. When hung, they will dry so quickly that they will resist the growth of mould and mildew. You will be delighted to say goodbye to damp-smelling tea towels. 
45 x 70 cm. Machine wash in cold, hang to dry.
Because they are hand-loomed, natural variations may be found in the towels and some fading may occur, making each one unique and beautiful.
To quicken the softening of these Tea Towels, we recommend plumping up the fibres by soaking in cold water overnight. Follow up with a cold wash and hang dry, and you're good to go!
||For every purchase from the Solstice collection, we will donate to the Blue Moon Foundation for Autism ||